5/27/23
Mulch the Playground 9am – 11am
Bring your rakes and shovels to help spring new mulch on the playground. It'll be so mulch fun!
Community Event
7/1/23
Orchestra of North New York Concert on the Green – 7pm
Bring your picnic baskets and blankets to enjoy this FREE concert on the green. Join the OONY as it salutes July 4th, thanks to active-duty military and veterans with patriotic favorites and celebrates America's love of the movies. Enjoy Fanfare for American War Heroes, Armed Forces Salute, and The Stares and Stripes Forever. The second half will feature classics from great films such as Ben Hur and Lord of the Rings, among others.
This wonderful evening performance is generously sponsored by individuals and the Thousand Island Park Foundation.
Foundation Sponsored
7/2/23
Kids Carnival, Magic Show & Face painting
Kids Event
7/7/23
Red Cross Blood Drive 9am- 3pm
Please join our lifesaving mission and schedule an appointment today! Only 30 spots are available. Click here to make an appointment.
Drive Details:
Site:  Thousand Island Park Pavilion
Address:  42822 St. Lawrence Ave, Thousand Island Park, NY, 13692
Room Name:  Downstairs room
Date:  Fri Jul 7, 2023
Time:  09:00 AM – 03:00 PM
Blood Program Leader Name:  James Brasser
Blood Program Leader Phone Number:  315.482.2576 
Community Events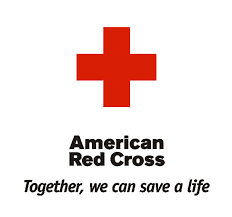 7/8/23
Dancing in the Streets Four Corners Block Party – 6:30pm
A fun family night of music and dancing to the energetic sounds of NikLite. Sponsored by donations from generous individuals and members of the The Thousand Island Park Foundation Board. 
Community Events
7/9/23
Fishing Derby
Kids Event
7/21/23
Kat Wright Band in the Tabernacle – 7:30pm
Kay Wright has been described as "a young Bonnie Raitt meets Amy Winehouse". It promises to be a special night.
Tickets are now on sale at katwrighttipfoundation.eventbrite.com
A special, limited number of discount priced tickets are available to TIP residents . Apply promocode KAT@TAB when you place your ticket order. Act quickly as this offer will expire soon.
Foundation Sponsored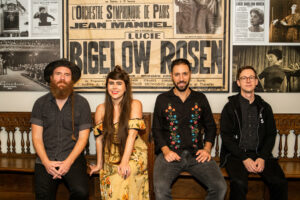 7/29/23
Save the River Trash Cleanup 10:00 – Noon
Wear your boots and work clothes and meet at the Ferry Dock. We will supply tools and instructions as we remove man-made trash from our shoreline.  Students may receive community service credits for the hours they serve. 
Community Event
8/5/23
River Ball
Save the Date for a night of music dancing and dining!
Community Event
8/6/23
Fishing Derby
Kids Event
8/12/23
Talent Show
Kids Event
9/2/23
The Contenders, featuring Jay Nash in the Tabernacle – 8:00pm
Jay Nash will be with us again and the Contenders will delight us with great music in the Tabernacle.
.
Foundation Sponsored